Monday, April 2, 2018 at 09:07AM
Supreme Court rules against IRS on obstruction case accountingtoday.com
In a 7-2 decision, the Supreme Court ruled Wednesday in favor of a business owner who didn't file tax returns and destroyed some of his banking records, finding the omnibus obstruction clause in the Tax Code was overly broad.
The ruling promises to limit the use of a tool that has been widely used by prosecutors in tax cases -- a section of the code that makes it broadly a crime to "obstruct or impede the due administration" of tax laws, without specifying what constitutes obstruction. (emphisis added) The case at hand involved Carlo J. Marinello II, the former owner of a courier service in Buffalo, N.Y., who was convicted in 2014 of obstructing the IRS (see
Supreme Court to decide if failure to file taxes is obstruction). Prosecutors convinced jurors that Marinello spent little time maintaining his business records, and he admitted that he was too busy trying to keep his business running to do the bookkeeping or file tax returns. He also admitted to destroying some of his old bank statements and mixing his business and personal income. But the Supreme Court found that the use of the obstruction clause was overly broad and there has to be a connection with a specific administrative proceeding at the IRS, such as a tax audit, for it to apply.
"Just because a taxpayer knows that the IRS will review her tax return annually does not transform every Tax Code violation into an obstruction charge," wrote Justice Stephen Breyer in the majority opinion. "In addition to satisfying the nexus requirement, the Government must show that the proceeding was pending at the time the defendant engaged in the obstructive conduct or, at the least, was then reasonably
foreseeable by the defendant."
However, Justice Clarence Thomas in a dissenting opinion worried that the ruling might allow too many
business owners to avoid paying taxes. "The Court, in its effort to exclude hypotheticals, has constructed
an opening in the Omnibus Clause large enough that even the worst offenders can escape liability," he
wrote.
Marinello's attorneys were happy with the high court's decision. "We're pleased that the Court has rejected the government's broad view of the obstruction statute," said Jenner & Block partner Matthew Hellman, co-chair of the firm's Appellate and Supreme Court Practice, who argued the case, as quoted by the
National Law Journal. "As the court recognized, the government's interpretation of felony tax obstruction was boundless and created an uber felony for any civil or criminal tax violation."
"This is a tremendous victory, not only for Carlo Marinello, but for all taxpayers," said Joseph M. LaTona, Marinello's defense lawyer, according to the Buffalo News.
The Omnibus Clause has been widely used in tax cases. Officially known as 26 U. S. C. §7212(a), the Omnibus Clause forbids "corruptly or by force or threats of force . . .obstruct[ing] or imped[ing], or
endeavor[ing] to obstruct or impede, the due administration of [the Internal Revenue Code]."
"Historically, 7212 is the one-man obstruction section," said Jim Mastracchio, a partner and tax attorney
with Eversheds Sutherland (US) LLP in Washington, D.C. "What it said was you couldn't intimidate an IRS
agent or other U.S. government official while conducting official business, whatever it might be, whether it's
an audit or whatever their jurisdiction was to look at your tax issues. Then there was this piece of the
statute that prohibited you from obstructing the general work of the IRS. The question on the table in the
Supreme Court was whether or not just in the ordinary administration of the tax laws, if you took steps to
hide your business records or you didn't file tax returns, were you obstructing the ability of the IRS to
conduct its business?"
Mastracchio was not involved in the Marinello case but has been watching similar cases closely. "In the
last few years there have been several cases that came out where there wasn't proof that the taxpayer
knew they were under an IRS examination, yet there were still criminal charges brought under 7212(a), in
essence an obstruction charge," he told Accounting Today. "In this particular case the facts laid out that
there was a civil audit and then it was closed and then it was reopened. During that time, the way the facts
were laid out, the taxpayer did not know that the examination or investigation was going on until he was
interviewed at some point in time. Criminal charges were brought of tax evasion. He had not filed his
income tax returns and the facts showed that he had shredded some of his business records, so he was
charged with tax evasion, and he was charged with the 7212 charge as well. He appealed the 7212
charge, saying he wasn't aware of the investigation, so how could he be obstructing the investigation if he
wasn't aware it was taking place. It went to the Second Circuit [Court of Appeals] and his conviction was
upheld, and he went to the Supreme Court."
The Supreme Court decided there needs to be a closer connection, a "nexus," with a specific administrative proceeding at the IRS for the obstruction clause to apply.
"What the Supreme Court just ruled was that in order to secure a conviction under 7212(a) there had to be a connection, or a nexus, between the person's conduct and what they call a 'particular administrative
proceeding,'" said Mastracchio. "What the government had argued was even filing income tax returns,
doing the regular administrative duties that occur when everyody files a tax return, if you're taking steps not to participate in that, that was obstructing that function of the IRS. What the court has said is no, it's not the general administration duties of the IRS and the administrative function of the IRS, but more specifically a particular administrative proceeding."
The high court gave three examples: an investigation, an audit, and a targeted administrative action.
"What they're saying is that the conduct was you had to be trying to obstruct an IRS audit, trying to obstruct
a criminal investigation, or trying to obstruct some other targeted investigation or review of you and your tax
return," said Mastracchio. "If you were taking steps once you were aware of the audit or the investigation or
a targeted review for whatever that target might be, because the IRS has a lot of different functions, that's
what's needed here. Since it was determined that the defendant didn't know about the IRS examination or
investigation of him at the time that he was non-filing and the time when they're alleging he was destroying
records, that nexus wasn't there between the conduct and the knowledge of the investigation."
Another legal expert sees a parallel with previous rulings by the high court. "The decision is consistent with prior Supreme Court decisions that have read these types of statutes narrowly—particularly in white collar cases—and requires the government to prove that the defendant either knew of a pending tax-related
proceeding or could reasonably foresee that such a proceeding would commence," said Harry Sandick, a partner at Patterson Belknap Webb & Tyler LLP and former Assistant U.S. Attorney for the Southern
District of New York. "The Court is continuing its role in policing the enforcement obstruction-related
statutes to make sure that they do not become a trap for the unwary."
The Supreme Court may well be acting as a check on the executive and legislative branches.
"The Supreme Court continues to express concern that the government cannot be trusted to 'do justice'
when it comes to enforcing the obstruction of justice statutes," said Sandick. "Going back many years, the Court seems to believe that Congress enacts overly broad statutes that will have the unintended
consequence of punishing innocent conduct if the statute is given a strictly literal reading. The Court also specifically mentions a memorandum by the Jeff Sessions Department of Justice calling for the
prosecution of defendants for the most punitive count available for specific conduct, so it might be the case that the Court is beginning to react to how it fears the department will operate under the Trump
administration."
The case will probably make it more difficult for prosecutors to pursue felony charges for tax evasion rather than just a misdemeanor for failing to file tax returns. "If the government wants to pursue a felony, they
would need to prove that there was willfulness and an intent to evade U.S. taxes," said Mastracchio. "Once you get there, then you have tax evasion."
Under 7212, prosecutors were able to turn a misdemeanor charge of failing to file tax returns into a felony if
there was an unknown audit going on at the time of the non-filing. "That was the concern that either there's
evidence of evasion or there isn't," said Mastracchio. "There's either a misdemeanor charge for the
non-filing, but if there's an unknown audit there's the risk that unknown audit could turn what would
ordinarily be just a misdemeanor charge into a felony simply because there was an unknown audit going
on. That would only occur where you didn't have sufficient evidence to establish tax evasion. I think that's
why from a practitioner's standpoint, the practitioners were watching these cases that were allowing
charges under 7212 where the taxpayer didn't know there was an examination taking place. In the older
situations, they would have said there has to be some knowledge of that, so it was an unknown. But more
and more of the cases were coming out with conditions for 7212 where the taxpayer just did not know
about the examination, so when the court took this up, a lot of people were following it to see what the
Supreme Court would say."
The ruling could have far-reaching implications for tax practitioners and their clients. "It's a case that
redefines the parameters of when 7212 can be used against a defendant," said Mastracchio. "This
decision says there has to be knowledge of that audit or targeted investigation before the government can bring a charge under 7212(a)."
Michael Cohn
Michael Cohn, editor-in-chief of AccountingToday.com, has been covering business and technology for a variety of publications since 1985.
Originally reported by Accounting Today, March 18, 2018
Harris County Appraisal District News Release
For additional information contact Jack Barnett, Communications Officer, 713-957-5663
________________________________________________________________
September 2, 2017
Hurricane Harvey Damage Report Feature Now On Harris County Appraisal District App
Houston — Harris County homeowners who have any type of property damage from Hurricane Harvey can now report that damage to the Harris County Appraisal District through the district's upgraded app.
The upgraded app allows residential property owners to report flood, tornado or roof damage electronically.
"The appraisal district can use this information to identify the most damaged
neighborhoods and properties to help the homeowner next year when the property is reappraised January 1 by possibly reducing the value because of existing damage or ongoing repair work," said Roland Altinger, chief appraiser.
The upgraded app gives the homeowner options to quickly identify whether the damage was on the home or garage and provides an event damage report that lists options for the amount of water, an estimate of damage caused by a tornado or roof leaks and a section for fire damage. When the homeowner is ready to submit the report, they take a photo of the front and back of their driver's license to verify the property owner's identity. The app will prompt the user to allow access to the camera.
"We started to develop this app last week when we heard of the approaching
hurricane," Altinger said. "This is a revolutionary advance in property assessment, and we
are the only appraisal district in the world that has it available for our property owners."
Page 2
The appraisal district already had an existing app for iPhones and Androids that
provided information to property owners and allowed them to submit exemption
applications and request their iFile number, which is needed to file a protest. Searching for the address or phone numbers automatically triggers elements on the phone, which would then load maps for directions or prompt the phone to dial a number.
"This upgrade is another example of how we are continuing to make it easier and
more convenient for property owners to work with the appraisal district." Altinger said.
The new HCAD app is available to download for free through the Google Play Store or
the Apple App Store, but it requires an iPhone 4 or an iPad 3 or beyond. If you already
have the app, you can update it to reveal the new damage report feature.
The appraisal district also has set up a special phone line for property owners to report
Hurricane Harvey damage at 713.821.5805, or they can email that information to
help@hcad.org . Please provide your name, address, phone number and account number,
if you have it, along with the number of inches or feet of water you received.

Retirement plans can make loans, hardship distributions to Hurricane Harvey victims
Ann. 2017-11, 2017-39 IRB; IR 2017-138
In an Announcement and accompanying News Release, IRS has announced that employer-sponsored retirement plans can make loans and hardship distributions to victims of Hurricane Harvey and members of their families. And, while IRA participants are barred from taking out loans, they may be eligible to receive distributions under liberalized procedures. But, IRS is not waiving the 10% penalty that applies to early withdrawals.
RIA observation: IRS has also provided victims of Hurricane Harvey with more time to make tax payments and file returns. See ¶ 60.
Background. The laws relating to qualified employer plans impose various limitations on the permissibility of loans and distributions from those plans. For example, Code Sec. 401(k)(2)(B)(i) provides that in the case of a Code Sec. 401(k) plan that is part of a profit-sharing or stock bonus plan, elective deferrals may be distributed only in certain situations, one of which is on account of hardship.Code Sec. 403(b)(11) provides similar rules with respect to elective deferrals under a Code Sec. 403(b) plan. Code Sec. 457(d)(1)(A) provides that a plan described in Code Sec. 457(b) may not permit distributions before the occurrence of certain enumerated events, one being when the participant is faced with an unforeseeable emergency.
Certain other types of plans or accounts are not permitted to make in-service distributions (i.e., distributions to a participant who is still an employee) even if there is a hardship. For example, in-service hardship distributions are generally not permitted from pension plans or from accounts holding qualified nonelective contributions (QNECs) described in Code Sec. 401(m)(4)(C) or qualified matching contributions (QMACs) described in Code Sec. 401(k)(3)(D)(ii)(I). However, Rev Rul 2004-12, 2004-2 CB 478, holds that if amounts attributable to rollover contributions are separately accounted for within a plan, those amounts may be distributed at any time, pursuant to the employee's request.
In order to make a loan or distribution (including a hardship distribution), a plan must contain language authorizing the loan or distribution.
A loan from a qualified employer plan to a participant or beneficiary is treated as a plan distribution unless:
The loan amount doesn't exceed the lesser of:

$50,000, or
1/2 of the present value of the employee's nonforfeitable accrued benefit under the plan.
However, a loan up to $10,000 is allowed, even if it's more than half the employee's accrued benefit. (Code Sec. 72(p)(2)(A))
The loan is required to be repaid within five years, (Code Sec. 72(p)(2)(B)(i)) except that a longer repayment can be used for a principal residence plan loan, i.e., a loan used to acquire any dwelling unit which, within a reasonable time, is to be used as the participant's principal residence; (Code Sec. 72(p)(2)(B)(ii))
Except as provided in the regs, the plan loan is amortized in substantially level payments, made not less frequently than quarterly; and (Code Sec. 72(p)(2)(C))
The loan must be evidenced by a legally enforceable agreement. (Reg. § 1.72(p)-1, Q&A 3)
Early (generally, pre-age 59.5) withdrawals from a qualified retirement plan result in an additional tax equal to 10% of the amounts withdrawn that are includible in gross income. (Code Sec. 72(t)(1)) The additional tax applies unless the taxpayer qualifies for one of several specific exceptions. (Code Sec. 72(t)(2), Code Sec. 72(t)(3)) There is no exception for hardship withdrawals. A similar rule applies to distributions from an IRA.
Plan provisions and regs under certain Code sections establish verification procedures that a plan must follow before loans or distributions can be made from the plan. For example, the regs under Code Sec. 401(k) set forth certain criteria an employee must meet in order to receive a hardship distribution. A plan may contain procedures designed to confirm that the criteria have been satisfied.
IRS provides relief. IRS has now provided various types of relief with respect to retirement plan distributions and loans.
As described below, a qualified employer plan will not be treated as failing to satisfy any requirement under the Code or regs merely because the plan makes a loan or a hardship distribution, for a need arising from Hurricane Harvey, to an employee or former employee whose principal residence on Aug. 23, 2017, was located in one of the Texas counties identified for individual assistance by the Federal Emergency Management Agency (FEMA) because of the devastation caused by Hurricane Harvey. That same rule also applies to persons whose place of employment was located in one of these counties on that date or whose lineal ascendant or descendant, dependent, or spouse had a principal residence or place of employment in one of these counties on that date.
The counties identified for individual assistance by FEMA can be found on FEMA's website at fema.gov/disasters. If additional areas in Texas or other states are identified by FEMA for individual assistance because of damage related to Hurricane Harvey, the relief provided in the Announcement will also apply, from the date specified by FEMA as the beginning of the incident period, and that date should be substituted for references to Aug. 23, 2017, in the Announcement. Plan administrators may rely upon representations from the employee or former employee as to the need for and amount of a hardship distribution, unless the plan administrator has actual knowledge to the contrary. The distributions will be treated as hardship distributions for all purposes under the Code and regs.
For purposes of the Announcement, a "qualified employer plan" means a plan or contract meeting the requirements of Code Sec. 401(a), Code Sec. 403(a) or Code Sec. 403(b), and, for purposes of the hardship relief, such a plan that could, if it contained enabling language, make hardship distributions. For purposes of this paragraph, a "qualified employer plan" also means a plan described in Code Sec. 457(b) maintained by an eligible employer described in Code Sec. 457(e)(1)(A), and any hardship arising from Hurricane Harvey is treated as an "unforeseeable emergency" for purposes of distributions from such plans. For example, a profit-sharing or stock bonus plan that currently does not provide for hardship or other in-service distributions may nevertheless make hardship distributions related to Hurricane Harvey pursuant to the Announcement, except from QNEC or QMAC accounts or from earnings on elective contributions. A defined benefit or money purchase plan, which generally cannot make in-service hardship distributions, may not make hardship distributions pursuant to the Announcement, other than from a separate account, if any, within the plan containing either employee contributions or rollover amounts.
The amount available for hardship distribution is limited to the maximum amount that would be permitted to be available for a hardship distribution under the plan under the Code and regs. However, the relief provided by the Announcement applies to any hardship of the employee, not just the types enumerated in the regs, and no post-distribution contribution restrictions are required. For example, regs under Code Sec. 401(k) provide safe harbor hardship distribution standards under which a hardship is deemed to exist only for certain enumerated events, and, after receipt of the hardship amount, the employee is prohibited from making contributions for at least six months. Plans need not follow these rules with respect to hardship distributions for which relief is provided under the Announcement.
To make a loan or hardship distribution pursuant to the relief provided in the Announcement, a qualified employer plan that does not provide for them must be amended to provide for loans or hardship distributions no later than the end of the first plan year beginning after Dec. 31, 2017. To qualify for the relief under the Announcement, a hardship distribution must be made on account of a hardship resulting from Hurricane Harvey and be made on or after Aug. 23, 2017, and no later than Jan. 31, 2018. Plan loans made pursuant to the Announcement must satisfy the requirements of Code Sec. 72(p).
In addition, a retirement plan will not be treated as failing to follow procedural requirements for plan loans (in the case of retirement plans other than IRAs) or distributions (in the case of all retirement plans, including IRAs) imposed by the terms of the plan merely because those requirements are disregarded for any period beginning on or after Aug. 23, 2017, and continuing through Jan. 31, 2018, with respect to loans or distributions to individuals described in the above paragraph that begins "As described below", provided the plan administrator (or financial institution in the case of distributions from IRAs) makes a good-faith diligent effort under the circumstances to comply with those requirements.
However, as soon as practicable, the plan administrator (or financial institution in the case of IRAs) must make a reasonable attempt to assemble any forgone documentation. For example, if spousal consent is required for a plan loan or distribution and the plan terms require production of a death certificate if the employee claims his or her spouse is deceased, the plan will not be disqualified for failure to operate in accordance with its terms if it makes a loan or distribution to an individual described in the above "As described below" in the absence of a death certificate if it is reasonable to believe, under the circumstances, that the spouse is deceased, the loan or distribution is made no later than Jan. 31, 2018, and the plan administrator makes reasonable efforts to obtain the death certificate as soon as practicable.
For purposes of the Announcement, "retirement plan" has the same meaning as "eligible retirement plan" under Code Sec. 402(c)(8)(B).
In general, the normal spousal consent rules continue to apply, and, except to the extent the distribution consists of already-taxed amounts, any distribution made pursuant to the relief provided in the Announcement will be includible in gross income and generally subject to the 10% additional tax under Code Sec. 72(t).
IRS notes that the relief that it is currently providing is similar to the relief provided last year to Louisiana flood victims and victims of Hurricane Matthew.
ERISA relief. The Department of Labor has said that it will not treat any person as having violated the provisions of Title I of the Employee Retirement Income Security Act solely because that person complied with the provisions of the Announcement.
References: For loans from qualified plans, see FTC 2d/FIN ¶ H-11065; United States Tax Reporter ¶ 724.23. For hardship distributions, see FTC 2d/FIN ¶ H-8978.2; United States Tax Reporter ¶ 4014.1763.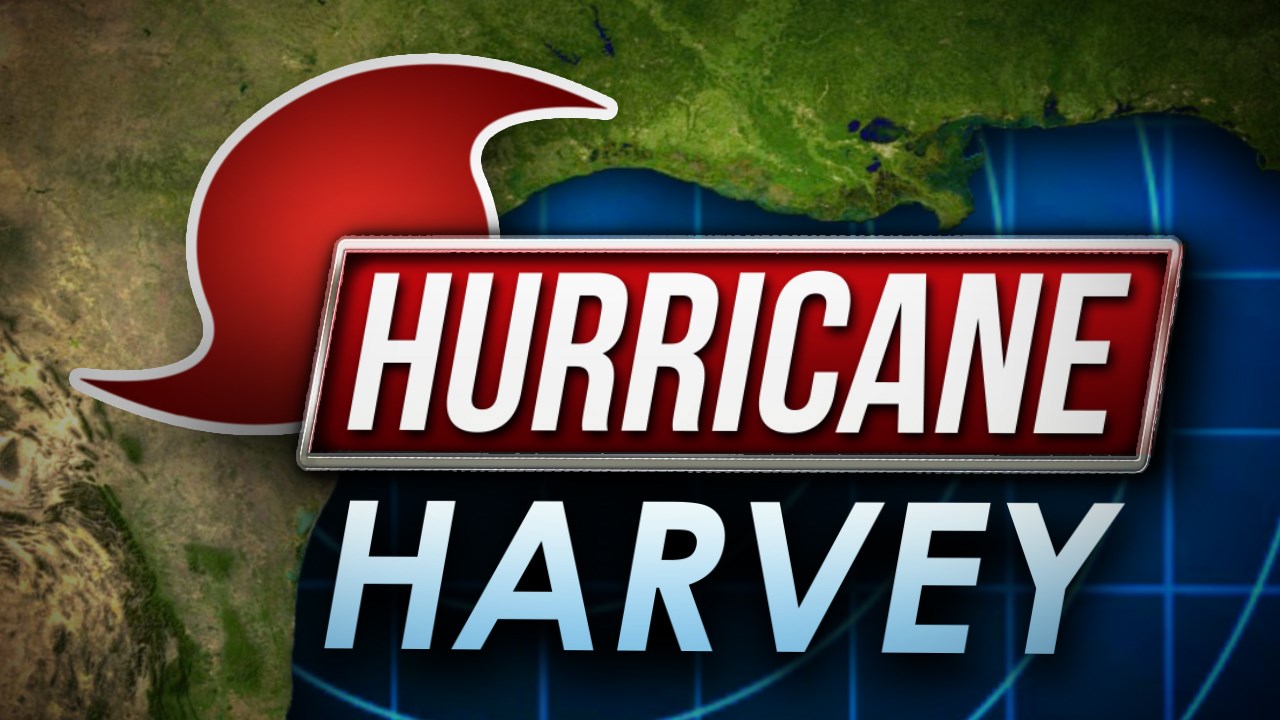 IRS Gives Tax Relief to Victims of Hurricane Harvey; Parts of Texas Now Eligible; Extension Filers Have Until Jan. 31 to File
WASHINGTON –– Hurricane Harvey victims in parts of Texas have until Jan. 31, 2018, to file certain individual and business tax returns and make certain tax payments, the Internal Revenue Service announced today.
This includes an additional filing extension for taxpayers with valid extensions that run out on Oct. 16, and businesses with extensions that run out on Sept. 15.
"This has been a devastating storm, and the IRS will move quickly to provide tax relief to hurricane victims," said IRS Commissioner John Koskinen. "The IRS will continue to closely monitor the storm's aftermath, and we anticipate providing additional relief for other affected areas in the near future."
The IRS is now offering this expanded relief to any area designated by the Federal Emergency Management Agency (FEMA), as qualifying for individual assistance. Currently, 18 counties are eligible, but taxpayers in localities added later to the disaster area will automatically receive the same filing and payment relief.
The tax relief postpones various tax filing and payment deadlines that occurred starting on Aug. 23, 2017. As a result, affected individuals and businesses will have until Jan. 31, 2018, to file returns and pay any taxes that were originally due during this period. This includes the Sept. 15, 2017 and Jan. 16, 2018 deadlines for making quarterly estimated tax payments. For individual tax filers, it also includes 2016 income tax returns that received a tax-filing extension until Oct. 16, 2017. The IRS noted, however, that because tax payments related to these 2016 returns were originally due on April 18, 2017, those payments are not eligible for this relief.
A variety of business tax deadlines are also affected including the Oct. 31 deadline for quarterly payroll and excise tax returns. In addition, the IRS is waiving late-deposit penalties for federal payroll and excise tax deposits normally due on or after Aug. 23 and before Sept. 7, if the deposits are made by Sept. 7, 2017. Details on available relief can be found on the disaster relief page on IRS.gov.
The IRS automatically provides filing and penalty relief to any taxpayer with an IRS address of record located in the disaster area. Thus, taxpayers need not contact the IRS to get this relief. However, if an affected taxpayer receives a late filing or late payment penalty notice from the IRS that has an original or extended filing, payment or deposit due date falling within the postponement period, the taxpayer should call the number on the notice to have the penalty abated.
In addition, the IRS will work with any taxpayer who lives outside the disaster area but whose records necessary to meet a deadline occurring during the postponement period are located in the affected area. Taxpayers qualifying for relief who live outside the disaster area need to contact the IRS at 866-562-5227. This also includes workers assisting the relief activities who are affiliated with a recognized government or philanthropic organization.
Individuals and businesses who suffered uninsured or unreimbursed disaster-related losses can choose to claim them on either the return for the year the loss occurred (in this instance, the 2017 return normally filed next year), or the return for the prior year (2016). See Publication 547 for details.
Currently, the following Texas counties are eligible for relief: Aransas, Bee, Brazoria, Calhoun, Chambers, Fort Bend, Galveston, Goliad, Harris, Jackson, Kleberg, Liberty, Matagorda, Nueces, Refugio, San Patricio, Victoria and Wharton.
The tax relief is part of a coordinated federal response to the damage caused by severe storms and flooding and is based on local damage assessments by FEMA. For information on disaster recovery, visit disasterassistance.gov.
For information on government-wide efforts related to Hurricane Harvey, please visit: https://www.usa.gov/hurricane-harvey
IRS Warns of New Phone Scam Involving Bogus Certified Letters; Reminds People to Remain Vigilant Against Scams, Schemes this Summer
IRS YouTube Videos:
Tax Scams: English | Spanish | ASL
Private Collection of Overdue Taxes: English | Spanish

IR-2017-107, June 15, 2017
WASHINGTON – The Internal Revenue Service today warned people to beware of a new scam linked to the Electronic Federal Tax Payment System (EFTPS), where fraudsters call to demand an immediate tax payment through a prepaid debit card. This scam is being reported across the country, so taxpayers should be alert to the details.
In the latest twist, the scammer claims to be from the IRS and tells the victim about two certified letters purportedly sent to the taxpayer in the mail but returned as undeliverable. The scam artist then threatens arrest if a payment is not made through a prepaid debit card. The scammer also tells the victim that the card is linked to the EFTPS system when, in fact, it is entirely controlled by the scammer. The victim is also warned not to contact their tax preparer, an attorney or their local IRS office until after the tax payment is made.
"This is a new twist to an old scam," said IRS Commissioner John Koskinen. "Just because tax season is over, scams and schemes do not take the summer off. People should stay vigilant against IRS impersonation scams. People should remember that the first contact they receive from IRS will not be through a random, threatening phone call."
EFTPS is an automated system for paying federal taxes electronically using the Internet or by phone using the EFTPS Voice Response System. EFTPS is offered free by the U.S. Department of Treasury and does not require the purchase of a prepaid debit card. Since EFTPS is an automated system, taxpayers won't receive a call from the IRS. In addition, taxpayers have several options for paying a real tax bill and are not required to use a specific one.
Tell Tale Signs of a Scam:
The IRS (and its authorized private collection agencies) will never:
Call to demand immediate payment using a specific payment method such as a prepaid debit card, gift card or wire transfer. The IRS does not use these methods for tax payments. Generally, the IRS will first mail a bill to any taxpayer who owes taxes. All tax payments should only be made payable to the U.S. Treasury and checks should never be made payable to third parties.
Threaten to immediately bring in local police or other law-enforcement groups to have the taxpayer arrested for not paying.
Demand that taxes be paid without giving the taxpayer the opportunity to question or appeal the amount owed.
Ask for credit or debit card numbers over the phone.
For anyone who doesn't owe taxes and has no reason to think they do:
Do not give out any information. Hang up immediately.
Contact the Treasury Inspector General for Tax Administration to report the call. Use their IRS Impersonation Scam Reporting web page. Alternatively, call 800-366-4484.
Report it to the Federal Trade Commission. Use the FTC Complaint Assistant on FTC.gov. Please add "IRS Telephone Scam" in the notes.
For anyone who owes tax or thinks they do:
The IRS does not use email, text messages or social media to discuss personal tax issues, such as those involving bills or refunds. For more information, visit the "Tax Scams and Consumer Alerts" page on IRS.gov. Additional information about tax scams is available on IRS social media sites, including YouTube videos.
IRS reminds startups of new option to apply research credit against payroll tax liability
IR 2017-93
As part of its outreach during National Small Business Week, IRS has reminded eligible small business (ESB) startups that they may now choose to apply part or all of their research credit against their payroll tax liability. IRS also informed ESBs that, if they already filed their 2016 federal income tax returns and failed to choose this option, under a special rule for the 2016 tax year, they can still do so by filing an amended return by Dec. 31, 2017.
Background—the research credit, generally. In general, the research credit equals the sum of:
20% of the excess (if any) of the qualified research expenses for the tax year over a base amount (unless the taxpayer elected an alternative simplified research credit);
The university basic research credit (i.e., 20% of the basic research payments); and
20% of the taxpayer's expenditures on qualified energy research undertaken by an energy research consortium. (Code Sec. 41)
Background—election to have a portion of the credit be a payroll tax credit. For tax years that begin after Dec. 31, 2015, ESBs may elect to take a portion of the Code Sec. 41 research credit as a qualified small business payroll tax credit against their employer FICA tax liability on Form 941 (Employer's Quarterly Federal Tax Return). (Code Sec. 41(h)(1)) To qualify as an ESB, a small business must have gross receipts of less than $5 million and could not have had gross receipts prior to 2012. (Code Sec. 41(h)(3)(A)(i))
RIA observation: Thus, the above rule disqualifies a taxpayer as a qualified small business if it has gross receipts in any year before the fourth preceding tax year and so generally limits qualified small business status to start-ups.
A small business meeting this standard with qualifying research expenses can then choose to apply up to $250,000 of its research credit against its payroll tax liability. (Code Sec. 41(h)(4)(B)(i))
How to make the election. To make the election, an ESB should fill out Form 6765, Credit for Increasing Research Activities, and attach it to a timely-filed business income tax return. Because many business taxpayers request a tax-filing extension, they still have time to make the choice on a timely-filed return.
For ESBs that already filed and failed to choose this option, IRS stressed that there is still time to make the choice. Under a special rule for the 2016 tax year, they can still do so by filing an amended return by Dec. 31, 2017. (Notice 2017-23, 2017-16 IRB)
After making the election, either on an original or amended return, a small business claims the payroll tax credit by filling out Form 8974, Qualified Small Business Payroll Tax Credit for Increasing Research Activities. This form must be attached to its payroll tax return, usually Form 941, Employer's Quarterly Federal Tax Return.
References: For the research credit as an offset to payroll taxes, see FTC 2d/FIN ¶ L-15526; United States Tax Reporter ¶ 414.0109.
ITIN Renewals to Start in October 2016
Under legislation known as the PATH Act, ITINS holders (Individual Taxpayer Identification Number) will be required to renew their numbers starting in October 2016 if the ITIN has not been used on a return in the prior three years (2013, 2014, 2015). If not used or not renewed the ITIN will ceased to be valid for use on a tax return. ITINS are most often used by foreign nationals, resident aliens, and undocumented workers, people who have tax filing obligations under U.S. law but do not have a Social Security Number.
A second group requiring renewal are those ITINs issued before 2013 will need to be renewed starting this fall (October) under a rolling schedule for renewals put in place by the IRS. This renewal for those ITINs issued before 2013 mandatory regardless of its use on a tax return for the prior three years.
The first ITINs that will expire are those with the middle digits of 78 and 79 (example: 9XX-78-XXXX) starting October 1, 2016. The group of taxpayers with these numbers will be notified by mail starting in August with the IRS planning to announce the expiration schedule for those numbers other than the 78 and 79.
Failure to renew expired ITIN before the next year filing deadline may delay refunds and render the taxpayer ineligible for claiming certain tax credits such as the Child Tax Credit and the American Opportunity Tax Credit.
Legal guidance is provided in Notice 2016-48 explains how the IRS will implement the changes to the IRIN program under the PATH Act and the IRS has set up a special ITIN page on www.irs.gov. Link
To renew the ITIN complete form W-7 and submit it by:
The IRS has created a "family option" for those household where several members have ITINs. If any individual in the household receives a renewal notice from the IRS, they can choose to renew the ITINs of all of their family members at that time. Family member include the tax filer, the filer's spouse, and any dependents claimed on their returns.
Renewal is dependent on the taxpayer's obligation to file returns. If there is no longer an obligation to file the need to renew is not present. Just remember that if the taxpayer has an obligation to file they must renew or face delays in processing their returns, loss of credits and potential tax elections, and given the Service's current record for expanding penalties a penalty.
Tax Relief for Victims of Severe Storms and Flooding in Texas
HOU-2016-08, June 13, 2016
HOUSTON — Victims of the severe storms and flooding that took place beginning on May 26, 2016 in parts of Texas may qualify for tax relief from the Internal Revenue Service.
The President has declared that a major disaster exists in the State of Texas. Following the recent disaster declaration for individual assistance issued by the Federal Emergency Management Agency, the IRS announced today that affected taxpayers in Texas will receive tax relief.
Individuals who reside or have a business in Austin, Brazoria, Brazos, Fort Bend, Grimes, Hidalgo, Hood, Montgomery, San Jacinto, Travis, Waller and Washington Counties may qualify for tax relief.
The declaration permits the IRS to postpone certain deadlines for taxpayers who reside or have a business in the disaster area. For instance, certain deadlines falling on or after May 26, and on or before October 17, 2016 have been postponed to October 17, 2016. This includes the June 15 and September 15 deadlines for making quarterly estimated tax payments, the 2015 corporate and partnership returns on extension through September 15, and the August 1 deadlines for quarterly payroll and excise tax returns.
In addition, the IRS is waiving the failure-to-deposit penalties for employment and excise tax deposits due on or after May 26 as long as the deposits were made by June 10, 2016.
If an affected taxpayer receives a late filing or late payment penalty notice from the IRS that has an original or extended filing, payment or deposit due date that falls within the postponement period, the taxpayer should call the telephone number on the notice to have the IRS abate the penalty.
The IRS automatically identifies taxpayers located in the covered disaster area and applies automatic filing and payment relief. But affected taxpayers who reside or have a business located outside the covered disaster area must call the IRS disaster hotline at 866-562-5227 to request this tax relief.
Covered Disaster Area
The counties listed above constitute a covered disaster area for purposes of Treas. Reg. § 301.7508A-1(d)(2) and are entitled to the relief detailed below.
Affected Taxpayers
Taxpayers considered to be affected taxpayers eligible for the postponement of time to file returns, pay taxes and perform other time-sensitive acts are those taxpayers listed in Treas. Reg. § 301.7508A-1(d)(1), and include individuals who live, and businesses whose principal place of business is located, in the covered disaster area. Taxpayers not in the covered disaster area, but whose records necessary to meet a deadline listed in Treas. Reg. § 301.7508A-1(c) are in the covered disaster area, are also entitled to relief. In addition, all relief workers affiliated with a recognized government or philanthropic organization assisting in the relief activities in the covered disaster area and any individual visiting the covered disaster area who was killed or injured as a result of the disaster are entitled to relief.
Grant of Relief
Under section 7508A, the IRS gives affected taxpayers until October 17, 2016 to file most tax returns (including individual, corporate, and estate and trust income tax returns; partnership returns, S corporation returns, and trust returns; estate, gift, and generation-skipping transfer tax returns; and employment and certain excise tax returns), or to make tax payments, including estimated tax payments, that have either an original or extended due date occurring on or after May 26, 2016 and on or before October 17, 2016.
The IRS also gives affected taxpayers until October 17, 2016 to perform other time-sensitive actions described in Treas. Reg. § 301.7508A-1(c)(1) and Rev. Proc. 2007-56, 2007-34 I.R.B. 388 (Aug. 20, 2007), that are due to be performed on or after May 26 and on or before October 17, 2016.
This relief also includes the filing of Form 5500 series returns, in the manner described in section 8 of Rev. Proc. 2007-56. The relief described in section 17 of Rev. Proc. 2007-56, pertaining to like-kind exchanges of property, also applies to certain taxpayers who are not otherwise affected taxpayers and may include acts required to be performed before or after the period above.
The postponement of time to file and pay does not apply to information returns in the W-2, 1098, 1099 series, or to Forms 1042-S or 8027. Penalties for failure to timely file information returns can be waived under existing procedures for reasonable cause. Likewise, the postponement does not apply to employment and excise tax deposits. The IRS, however, will abate penalties for failure to make timely employment and excise tax deposits due on or after May 26 and on or before June 10, 2016, provided the taxpayer made these deposits by June 10, 2016.
Casualty Losses
Affected taxpayers in a federally declared disaster area have the option of claiming disaster-related casualty losses on their federal income tax return for either the year in which the event occurred, or the prior year. See Publication 547 for details.
Individuals may deduct personal property losses that are not covered by insurance or other reimbursements. For details, see Form 4684 and its instructions.
Affected taxpayers claiming the disaster loss on a 2015 return should put the Disaster Designation, "Texas, Severe Storms and Flooding" at the top of the form so that the IRS can expedite the processing of the refund.
Other Relief
The IRS will waive the usual fees and expedite requests for copies of previously filed tax returns for affected taxpayers. Taxpayers should put the assigned Disaster Designation "Texas, Severe Storms and Flooding" in red ink at the top of Form 4506, Request for Copy of Tax Return, or Form 4506-T, Request for Transcript of Tax Return, as appropriate, and submit it to the IRS.
Affected taxpayers who are contacted by the IRS on a collection or examination matter should explain how the disaster impacts them so that the IRS can provide appropriate consideration to their case.
Taxpayers may download forms and publications from the official IRS website, irs.gov, or order them by calling 800-829-3676. The IRS toll-free number for general tax questions is 800-829-1040.
Page Last Reviewed or Updated: 13-Jun-2016
Tax Relief for Victims of Severe Storms, Tornadoes, Straight-line Winds and Flooding in Texas
The IRS has granted taxpayers living in Angelina, Bastrop, Blanco, Bowie, Brazoria, Caldwell, Cherokee, Cooke, Dallas, Denton, Eastland, Ellis, Erath, Fort Bend, Fannin, Fayette, Frio, Gaines, Grayson, Guadalupe, Harris, Harrison, Hays, Henderson, Hidalgo, Hood, Jim Wells, Johnson, Liberty, Madison, Milam, Montague, Montgomery, Navarro, Nueces, Red River, Rusk, Shelby, Smith, Travis, Trinity, Van Zandt, Walker, Wharton, Wichita, Williamson, and Wise counties. The returns are due Nov 2, 2015
Full article here.
Tax Over Payment Causes Penalty.
CoreLogic made its required June tax payment to the upstate New York village of South Glens Falls, but it made a big mistake. It overpaid the amount due.
That overpayment, along with some calendar issues, resulted in the firm owing a fine.

South Glens Falls, a village in Saratoga County, New York, is home to Cooper's Cave, shown above in a vintage postcard courtesy Delcampe, which was made famous by author James Fenimore Cooper in the first American novel, "The Last of the Mohicans". It also has strict rules on tax due dates and payment amounts.
Paid, more than in full, early: CoreLogic, which makes property tax payments for mortgage-holders, sent $21,333 to the village to cover its June tax bill, according to a PostStar.com report. The check arrived well in advance of its July 1 due date.
But because the remittance was for more than was due, the South Glens Falls' clerk rejected it.
So the company sent another check for the correct amount. That payment, however, arrived after the deadline.
And since the correct payment was late, CoreLogic was hit with a 5 percent penalty.
Protest to no avail: Understandably upset CoreLogic officials protested, arguing that the first, early check should not have been rejected.
The Village Board of Trustees said, sorry, but rules are rules.
"It's an unfortunate circumstance that CoreLogic can't get it right," Michael Muller, the village's attorney, told PostStar.com. "There's no wiggle room. Not being mean. No, there is no refund due. You're late. Penalty imposed."
That by-the-book penalty amount of 5 percent is this week's By the Numbers figure.
Fraud deterrence rules: And Muller wasn't kidding about the village not having an alternative went it came to the original, excessive check. In order to deter fraud, Muller said the town's computer system is set up so that it won't accept overpayments.
As the hubby will tell you, I'm all for following rules (and making sure he does, too!). Still, this looks like a classic case of bureaucratic rigidity.
And maybe a sneaky way of collecting of little extra revenue.
Other websites posting stories on this subject.
Washington Post website RT News website. TPM News Website Breitbart
Texas Legislature Online if you wish to read HB 483 including history, amendments, actions, and authors.
IRS Freezes Hiring, Warns of Busy Signals after Budget Cuts
WASHINGTON, D.C. (DECEMBER 18, 2014)
(Bloomberg) The IRS is freezing hiring, stopping most overtime pay and warning that it won't answer about half the calls it will receive during the upcoming tax-filing season.
The spending law signed by President Barack Obama yesterday gives the Internal Revenue Service $10.9 billion for the fiscal year ending Sept. 30, 3 percent less than last year and 12 percent below the administration's request.
"We have found substantial efficiencies in recent years, but there is little left to cut without hitting our core service and enforcement operations," IRS Commissioner John Koskinen wrote today in a message to employees. "This year we will have little choice but to do less with less."
Adjusted for inflation, Koskinen wrote, the IRS will have as much money as it did in 1998, when it processed 30 million fewer returns.
The budget cuts will make it tougher for taxpayers to get answers during the first filing season when taxpayers will be dealing with the implications of Obamacare, including the individual mandate to purchase health insurance and the tax credits that subsidize coverage.
The hiring freeze will have "only a few mission-critical exceptions," Koskinen wrote.
The cuts will prevent the tax agency from collecting about $2 billion it would otherwise get through enforcement efforts, Koskinen wrote.
'Negative Impact'
"I am concerned by this situation and alarmed at the negative impact this will have on taxpayers and our nation as well as our workforce," he wrote.
Republicans in Congress pressed for the lower budget, partly as a way to curb the tax agency, which gave extra scrutiny to Tea Party groups seeking nonprofit status.
Republican representatives such as Speaker John Boehner and incoming Budget Committee Chairman Tom Price touted the IRS funding cuts as one of the reasons to vote for the spending bill.
Earlier today, Treasury Secretary Jacob J. Lew said in a statement that the IRS cuts were "irresponsible" and that the administration accepted them as part of a compromise.
Comment: While Commissioner Koskinen bemoans having to do less with less the hiring freeze will have minimal effect on service this tax season as it would be months or possibly years before those hired today would deal with the public or perform meaningful services in the IRS. And if people are not already in place to help taxpayers with the first year of the Affordable Care Act (ACA); a.k.a. ObamaCare the Commissioner Koskinen and those under him in the IRS have been derilict in their duties. The agency will cut taxpayer services as a way to ultimately restore funding thru taxpayer complaints about service. It is the unstated purpose of every government agency to grow in power, influence, and importance and that growth is thru the funding it is able to garner. Every agency needs trimming from time to time to refocus its attention on its core purpose, purge fiefdoms inside the agency, and lead an agency to improvement and needed change. The recent conduct of the IRS is evidence this action was needed and it is unfortunate Commissioner Koskinen does not see this as an opportunity.
October 15th is FINAL TAX FILING DEADLINE for 2014!
September 4, 2014
Draft instructions and the forms on the latest ACA forms that will be used to report subsidies taxpayers received next April 15th have been released.
The first form is Form 1095-A, "Health Insurance Marketplace Statement," if for use by individual taxpayers enrolled in a qualified health plan through the Marketplace to claim the premium tax credit, and reconcile the credit on their returns with the advanced payments. This is the form mentioned in a prior post that HHS and state agencies are to provided to individual taxpayers. This may result in the taxpayer owing the government if their income for 2013 proved greater than originaly reported for ACA subsidies or an increased refund if income proved less.
The second two forms are Forms 1094-B and 1095-B, "Transmittal of Health Coverage Information Returns" and "Health Coverage," for use by employers with to report ACA information to the IRS and to employees. While these two forms will not be required for 2014 filing, they are being provided with the hope employers will use them to gain an understanding of the forms before the 2016 filings are due.
The final two forms Forms 1094-C and 1095-C, "Transmittal of Employer-Provided Health Insurance Offer and Coverage Information Returns" and Employer-Provided Health Insurance Offer and Coverage." Are for employees with 50 or more full-time employees including full-time equivilant employees. The forms are to bused to report on offers of health coverage and enrollment in health coverage for their employees.
August 30, 2014
Tax filings due April 15th 2015 may be delayed by an inablity of HHS and state agencies to timely prepare, file, and mail tax a new form to taxpayers who received health care subsidies under the Affordable Care Act (ACA). The ACA requires taxpayers to include the information Form 1095-A shows regarding the subsidies recieved for 2014. The form information will be used to repay excess subsidies or pay additional subsidies to the taxpayer. More can be found in this article.